Young Female Receives Liposuction of Mid Section and Makes Total Transformation!*
Procedure Details
This female patient was unhappy with the amount of weight she carried on her body that was mostly concentrated in the abdomen and midsection area. Excessive fatty tissue and diagnosed obesity ran in her family, and she wanted to consider her options to treat her existing condition. Dr. Mountcastle felt after thoroughly examining the indicated areas, she would be a great candidate for liposuction. Her results were phenomenal and her after pictures are almost unrecognizable! The tumescent liposuction procedure gave her an hourglass curve that dissolved her horizontal back rolls and low hanging skin on her abdomen. Her preexisting shape made her a great candidate for sculpting and contouring the areas to give her the achieved results. Dr. Mountcastle completed the procedure in a little over an hour while the patient remained under local anesthesia. She left the office that same day able to walk out by herself escorted by her mother. She still keeps in touch with our staff and has expressed her gratitude to Dr. Mountcastle changing her life and body image for the better!
More
No More Bra Pad!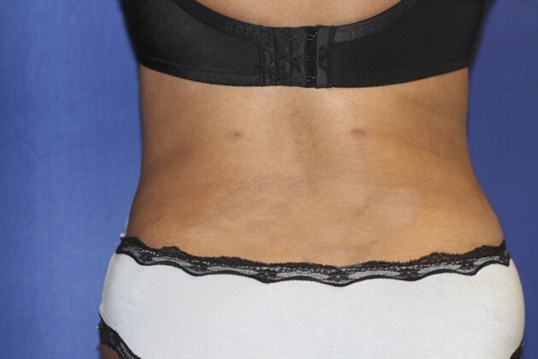 Talk about a 180 degree change! Post-liposuction, she has no horizontal lines or "rolls" an hour glass figure emerges. She couldn't believe this was the new her from behind! More
Skin Tightened & Fat Removed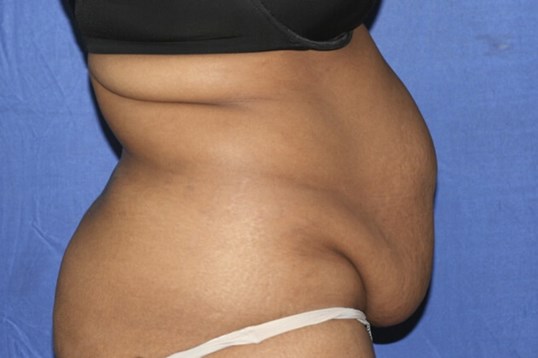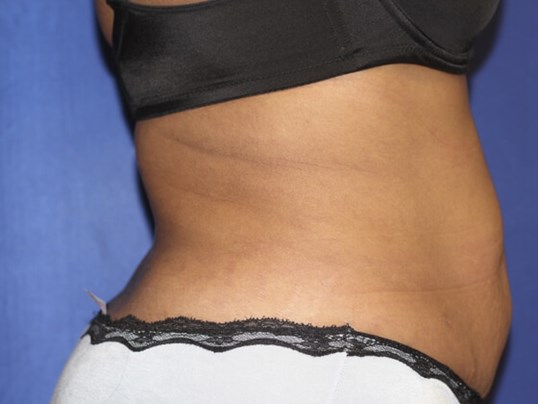 Here, you can see the back fat pads that sit under the bra no longer exist. Most impressively from this angle, her stomach is significantly slimmer and is now appropriately proportioned to the rest of her body. More
It should be noted that liposuction is not a cure for obesity. There are options for heavier and even obese patients, but they should be consulted with a doctor and plastic surgeon to determine what steps need to be taken to achieve the desired results. Liposuction of these fatty areas may significantly improve the appearance of some patients, where it may not achieve the same results for others. Call to set up a consultation with Dr. Mountcastle to see if you are a good candidate for liposuction!
Location