Sagging Arm Fat Dissappears with Smart Lipo under Dr. Mountcastle's care!*
Procedure Details
In the heart of Northern Virginia, this patient came to us seeking answers and an ultimate solution for her sagging, 'flabby' arms. This patient was in her mid 40s and had lived with larger arms for all of her adult life, as she had a predisposition due to family genetics of excess fat on the arms. Dr. Mountcastle wanted to not only make her feel better in her own skin, but give her arms that were more proportionate to her body. Dr. Mountcastle assured this patient she would see great results using Smart Laser Lipo following a Liposuction procedure on the trouble area. After the procedure, the patient was thrilled to see the results of her new and improved arms that matched her stature and body size!
More
Inside of Arms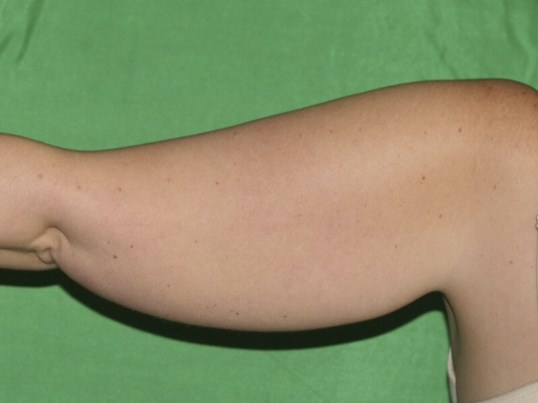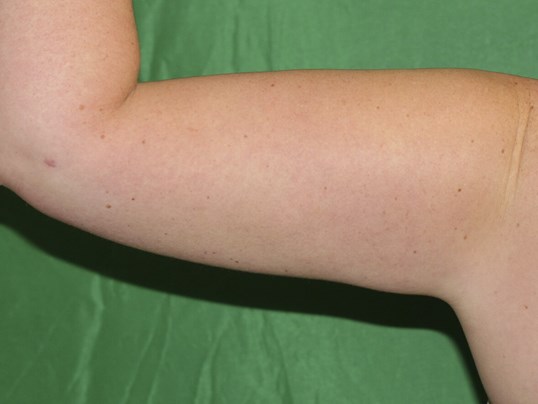 The sagging, droopy skin that once added age and weight to our patient is now a flat line from armpit to elbow. There is no convex droop of the triceps, but rather a small proportionate arm! More
Outside of Arms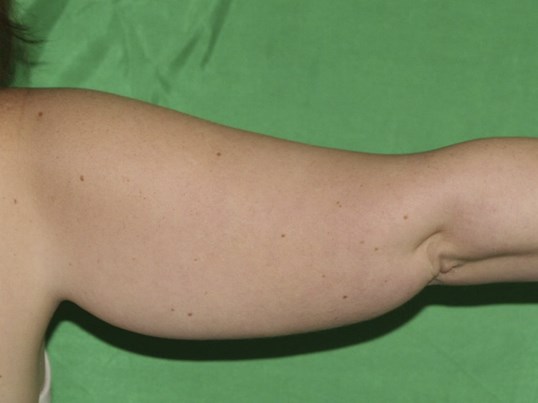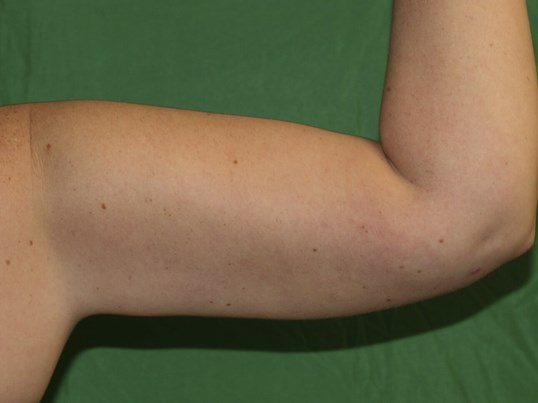 The "bat wing" that looks like a U shaped droop is now smaller and tighter giving our patient results that match her age and weight! More
Do you find your arms are still waving even when you've physically stopped? You've heard the excess fat under womens arms often called "bingo flaps" "bat wings" "bingo wings" and so on.. well you no longer need to hear those names because Liposuction could be your solution! Smart Liposuction and Liposuction could be options for you if you experience stubborn excess skin under the arm. This is a particularly difficult area on the body to tackle with just simple exercise and diet. Especially in women, who tend to gain and store more fat in this region of the body. Call Dr. Mountcastle's office today to see if Liposuction is a good option for you!
Location