Amazing Results For NOVA Woman Following Panniculectomy (Full Tummy Tuck)*
Procedure Details
We love changing the lives of our patients and this case was definitely life changing for this woman who came to our Northern Virginia plastic surgery center because of her excessively hanging abdomen. Dr. Mountcastle evaluated the loose skin deformity and performed an extended tummy tuck and panniculectomy, which removes the abdominal apron that hangs. This surgery transforms the abdomen for patients who have experienced a great weight loss, but are left with loose skin that can only be corrected with surgery. Our patient's results are fantastic. Her stomach is now flat, much smoother, and she has a new silhouette and physique she is proud of. The results from the photos below speak for themselves!
More
Dramatic Tummy Tuck Results!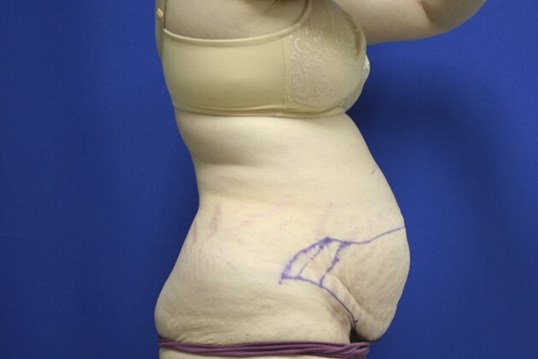 This photo shows how desperate our patient was to have her hanging abdomen addressed. Excessive tissue, loose skin, and an abdominal "apron" kept her from doing the things she wanted to do. With a full tummy tuck surgery that included a panniculectomy, all of the skin irregularities were removed. This side view shows the dramatic outcome. Although her incision extends hip to hip, it has healed nicely since these photos were taken and can be hidden under most garments. More
Panniculectomy Success!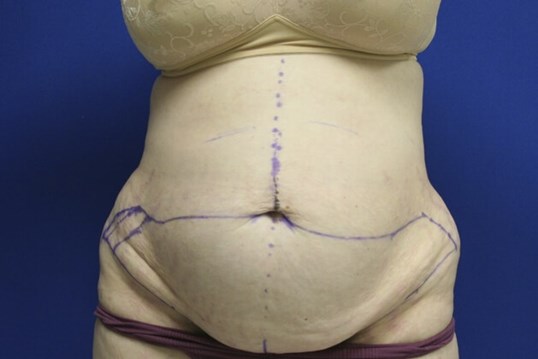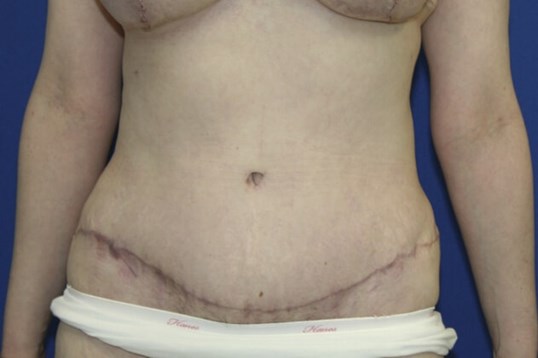 Her entire abdomen was totally transformed thanks to skin removal surgery. Skin deformities such as the one here can only be addressed with surgical intervention. Her results are excellent and the incision will fade, allowing her to wear the clothes she desires, move freely, and live an active life. More
Whether you need a full tummy tuck or a simple fat removal procedure that can be accomplished with a laser treatment, Northern Virginia plastic surgeon, Dr. Timothy Mountcastle, has the skill and expertise to give you the results you want. For weight loss patients frustrated that they cannot attain their final weight loss goals, skin removal surgery may be an excellent option. We invite you to call our office and schedule a consultation for more information. It could be life-changing for you, just like it was for our patient shown here.
Location