Breast Lift (Mastopexy) and Tummy Tuck*
Procedure Details
This young female patient came in to discuss treatment options after she had undergone extreme weight loss from increasing her levels of exercise and changing her dieting habits. When extreme weight loss occurs, patients are left with excess skin that can not go away without surgery. Her goal was to talk with Doctor Mountcastle to figure out what options were available to her to remove the extra, sagging skin. Given her case, the necessary procedures to yield the best results were a Tummy Tuck and Breast Lift for the patient. Through a breast lift, the excess skin was removed and the youthful, firm appearance of the breasts was restored. The tummy tuck returned the tightness in her stomach showing off a flat abdomen with nice feminine curves. Dr. Mountcastle gave her the ability to show off her new, healthy body that was hiding under that excess skin seen with these beautiful results.
More
Incredible Results from Lift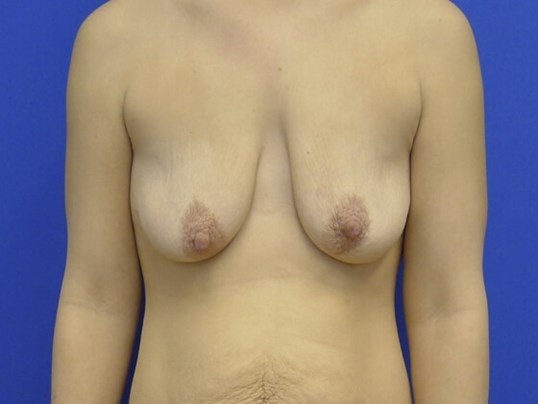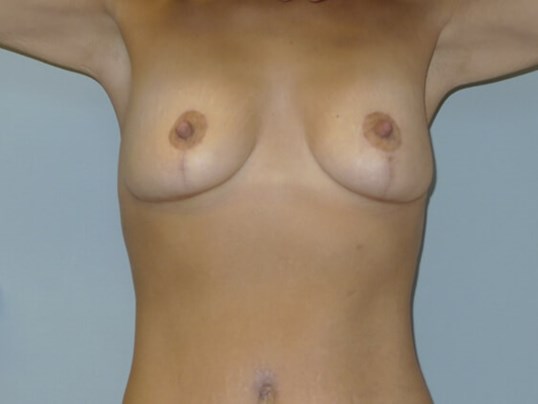 Front view shows incredible transformation from sagging, dull breasts to lifted perky, natural looking breasts. More
Side View After Lift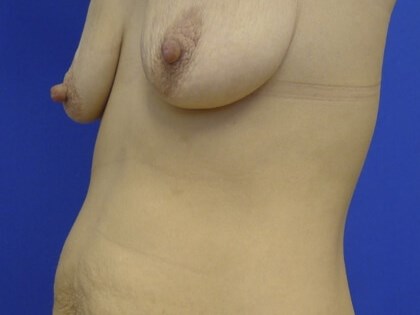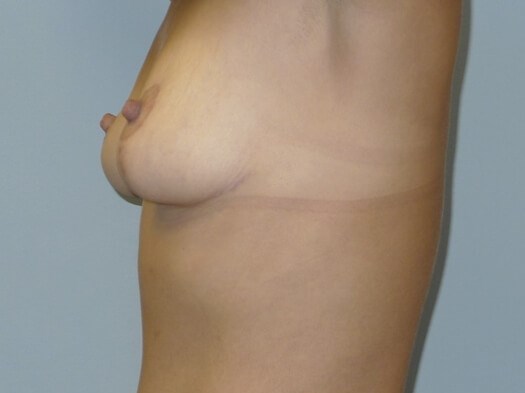 Nipples are now pointing up and outwards, as the natural nipple would. Her nipples were likely pointing correctly when she still carried all the extra weight, but after the weight loss her breasts began to droop and nipples fell out of "natural" placement. More
View 3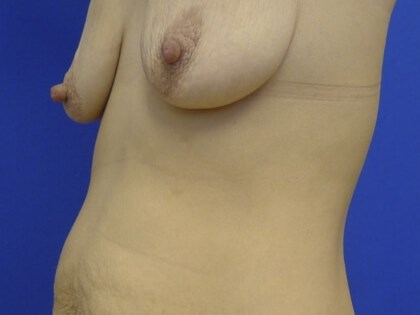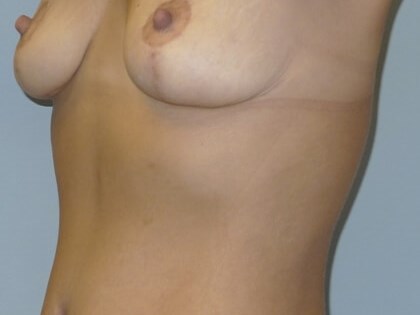 Different view of how nipples are pointing straight and outwards, as the natural nipple would. They now match her new weight and body shape, restoring her breast and matching them to her new body. More
View 4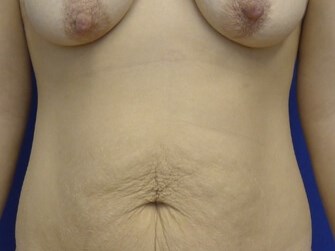 Now, her nipples and breasts are even and her skin is exponentially tighter and younger looking before the excess skin was removed. She is so pleased with her new body that she worked so hard for! More
Excess Skin From Weight Loss

@headingTag>
While extreme weight loss can be a beautiful, healthy thing; patients are confronted with a new issue of sagging skin that is a result from overstretched skin due to obesity or weight gain. A tummy tuck and breast lift was critical to achieve the look the patient was in search of. We needed to remove extra skin in those main areas in order to tighten the body up and unwrap the new body our patient had diligently worked for.
Location