Patient in Her 60s Receives Voluma, Botox, & Juvederm Treatments for First Time!*
Procedure Details
Our patient trusted us that we would be able to give her a youthful boost and restore loss of volume to the cheeks and smile lines. We assured her we could successfully achieve the results she sought by administering in total two syringes and 45 units of Botox. The patient received one syringe of Voluma that was injected midface for cheek enhancement. After, we injected one syringe of Juvederm Ultra Plus XC into her nasolabial folds, and her after pictures show significant improvement in volume in that area. She lastly had forty-five units of Botox injected into her Glabella and crows feet to give her just the dosage of youth she was looking for!
More
Beautiful Volume & Softening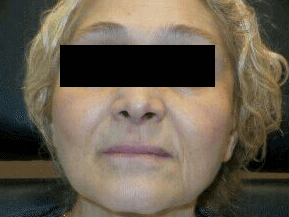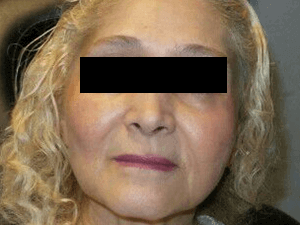 Our patient wanted age appropriate fillers and injections that would help soften her look, but not make her look doll-like or look too much younger than she is. She is at peace with the term "gracefully aging" and wanted her injections to align with that saying! Her results show softening of lines and volume restored to smile lines, while not drastically changing her look! It was just what our patient was looking for in her results. She will determine when she will make her next appointment after her injections begin to visibly wear off, so she can maintain her new look without rushing injections! More
Juvederm is a form of hyaluronic acid that is manufactured as a gel dermal filler that is injected into the skin. Hyaluronic Acid is a substance that is naturally produced by the body, so e substance is safe to be administered into the body. This substance rapidly absorbs water which in turn creates mass and volume to treated areas. Picture a balloon filling up.. as the gel is injected under wrinkled or sagging skin it fills with volume and stretches and smooths out skin above it.
Location