NOVA Woman Gets Juvederm, Voluma, BOTOX - Liquid Facelift With Gorgeous Results!*
Procedure Details
This young female patient came to see us with moderate wrinkles and lines. She wanted to address them sooner before the wrinkles became more noticeable and deeper. After a skin analysis, it was decided that several injections could be used and blended together to give our patient what is know essentially as a "Liquid Facelift". Amy used BOTOX to treat forehead wrinkles and lines, as well as Crow's Feet, and used injectable fillers to smooth our patient's nasolabial folds (laugh lines) and the fine lines around the mouth and lips. Because of her age, and the fact that her lines at rest were moderate, smaller doses worked great. In her photos below, you can see her results show a glowing complexion. Subtle changes that look natural, younger, and beautiful!
More
Liquid Facelift Results!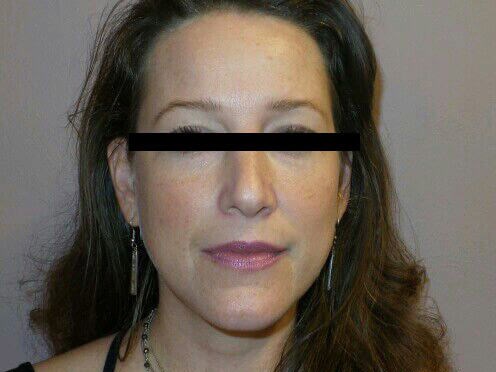 With a combination of BOTOX and injectable fillers our patient's complexion is GLOWING!! Her fine lines are gone, her skin appears lifted, and she just looks beautiful. Under the hands of an experienced injector, results can appear natural and subtle, yet dramatic at the same time. That is the goal and it was achieved with our patient. More
Turn Back The Hands Of Time!
Dr. Timothy Mountcastle offers Northern Virginia men and women the opportunity to turn back the hands of time with expert injections by Amy. She is highly trained and capable to produce the results you desire. Whether you require BOTOX alone, or a combination of BOTOX and filler treatment, you can eliminate wrinkles and lines, and get a glowing complexion. We invite you to call our NOVA plastic surgery practice and learn more about the nonsurgical facial rejuvenation treatments we offer and get your youthful complexion today!
Location